Twitter says 'bring Akshay Kumar back' after Kartik Aaryan replaces him in Hera Pheri 3: This movie will flop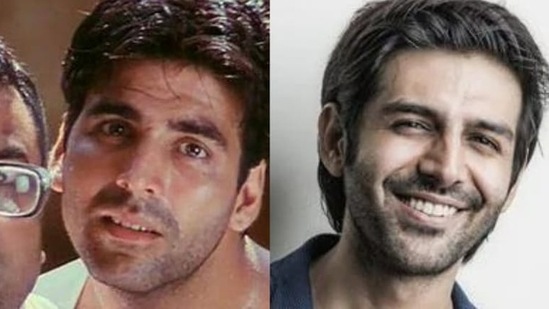 Paresh Rawal confirmed in a tweet that Kartik Aaryan will be a part of the upcoming film Hera Pheri 3. Following his tweet, Akshay Kumar fans and fans of the Hera Pheri franchise took to Twitter to show their love for the actor and his comedy films. They used the hashtag 'no Akshay, no Hera Pheri' along with emotional tributes to the film, and requested the makers to bring back the actor, who has starred in the first two films in the franchise, Hera Pheri (2000) and Phir Hera Pheri (2006).
On Friday, when a fan asked Paresh if Kartik is doing Hera Pheri 3, he replied with a tweet, "Yes, it's true." However, the veteran actor did not reveal the remaining cast of the film or if Akshay Kumar would be a part of it. Meanwhile, reports of Akshay opting out of the film because of the 'quality of the script' were also shared online. Reacting to the latest developments, fans took to Twitter to express their shock and disappointment.
Many said they wanted to see Akshay in Hera Pheri 3, and not Kartik, who was last seen in Bhool Bhulaiyaa 2, a standalone sequel to the Akshay-starrer Bhool Bhulaiyaa (2007). Akshay has also left the sequels of Welcome and Awara Pagal Deewana.
Can't imagine anyone replacing Akshay Kumar as raju. He literally made the Raju character iconic. "NO AKSHAY NO HERA PHERI3"